Code to  stream Google Drive videos  | Google Drive video streaming tool | How to make an online movie server are the keywords that you will encounter when looking for a code or tool to make web movies.
Code stream google drive hls player related
https://linhminaz.com/code-google-drive-hls-player/
Halim nulled theme is good to buy with
https://linhminaz.com/halimmovies-nulled/
Blogspot movie template to be purchased together
https://123phimfullhd.blogspot.com/
Streaming Service
With 150k/3th you have 1 extra server stream:
Using 2 Stream code is v3.0 (Ad supported) and JC code (Not ad supported).

Domain name of your choice + .linhminaz.com

Hosting configuration: 1CPU 1Core
Demo Code stream video Google Drive
Username: linhminaz

Pass: linhminaz.com
Gift
Get Item MTDb – Ultimate Movie&TV Database
It's a movie script worth $59 from https://codecanyon.net/item/mtdb-ultimate-moviev-database/6447206
Code stream video Google Drive Review
Hearing the name, you can surely guess it, this is a functional code that movie web admins will need very much, it will help you save a lot of storage space for your movie.
Now, these days, making web movies is also very difficult, it is heavily copyrighted, no filmmaker wants you to steal and then you make money on their sweat. But, well, I'm hungry, but I don't have enough, students earn a small income to help some of their families.
This code is very simple to use, you just need to insert the google Drive link, then Save the link and it will automatically create for you the following 4 types of links and codes: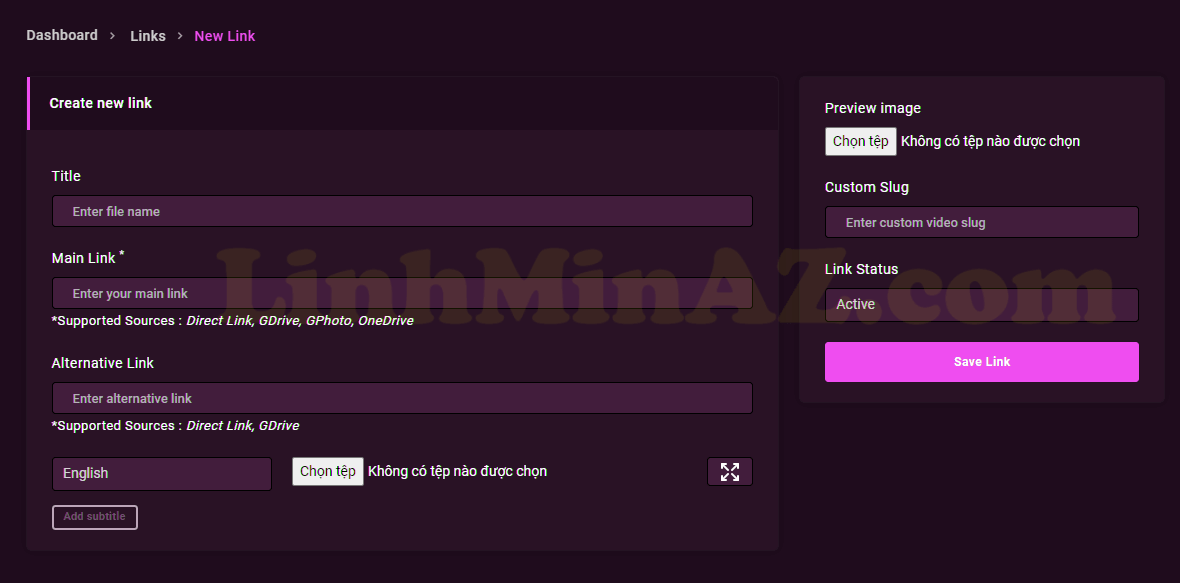 Direct Stream Link
This link uses Stream video on most movie websites, loads quickly and stably, it has the form of a link: https://domain.com/stream/360/test.mp4
Inside:
360 is the video quality, maybe 720 if your video is 720 quality. If you type 

https://domain.com/stream/360/test.mp4

 in the search box of your browser it will automatically download 360 quality video for you, but this is not a video download link, there is a separate link for it, please see the section below.
Player Link
Is the link you use to insert into the Embed box, the link has the form https://domain.com/playerfilm/test .
Movie websites all have iframes installed for embedding, so you just need to paste this link in and you're done.
Embed code
This is the code for you to insert oddly into the article on the website or blogger, this code has the form:
<iframe src="https://domain.com/playerfilm/test" frameborder="0″ allowFullScreen="true" width="640″ height="320″></iframe>
You can adjust the length (width) or width (height).
Download link
Currently this function has been removed to avoid wasting server resources.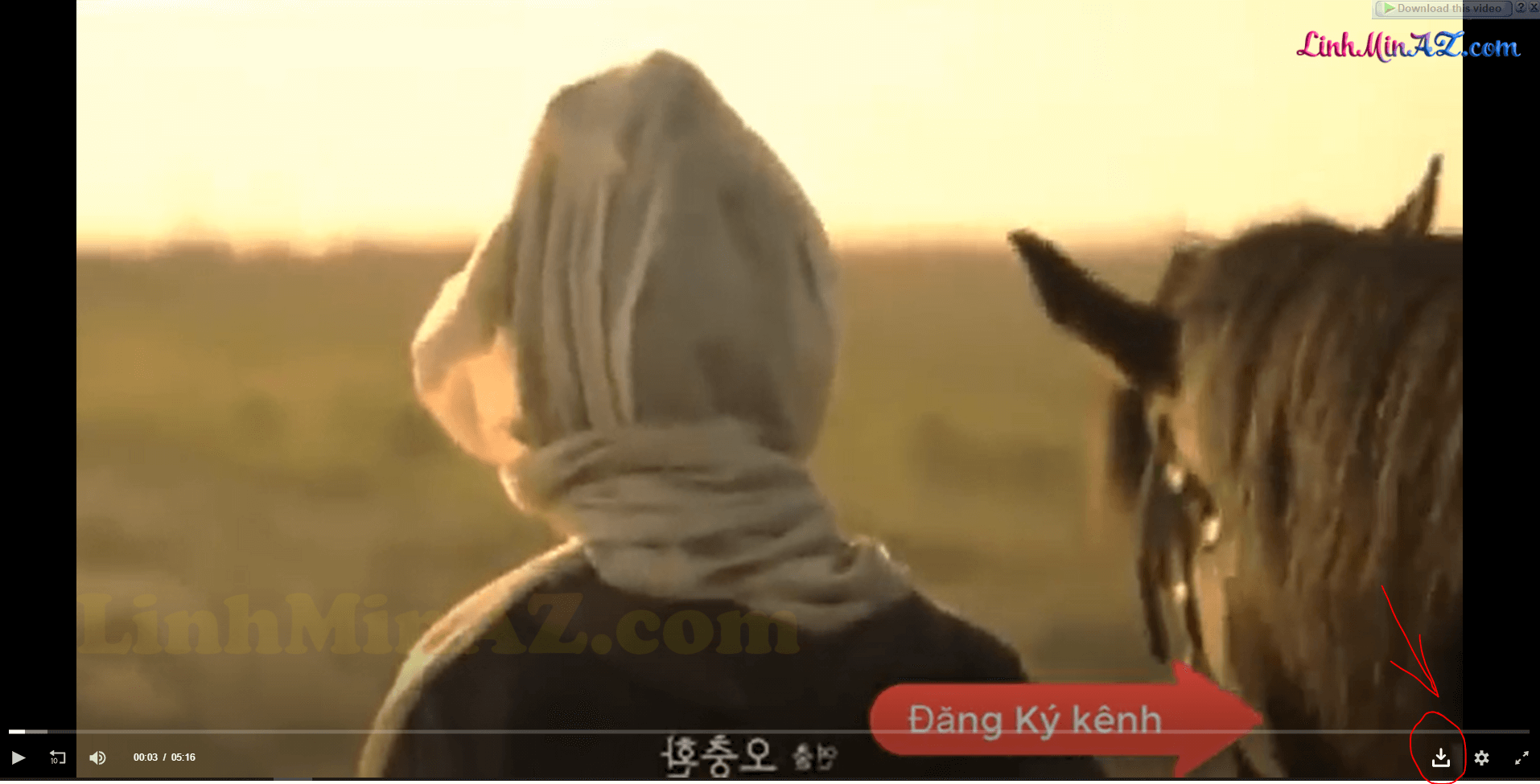 This is the link to download the video for you, the video download page you can install more ads.
If you enable the Download video button in the video, when the user clicks it, it will automatically redirect to the video download page.
File properties
Tên file: [LinhMinAZ.com]_Code_stream_video_from_google_drive_unlimited.zip

Size: 2.16 MB.

Decompression password: linhminaz.com
Supported path types
You just need to make it public and copy the links below and paste it in the code when you're done installing:
| STREAM SOURCE | HOSTING | VPS |
| --- | --- | --- |
| Google Drive | Yes | Yes |
| Google Photo | Yes | Yes |
| OneDrive | Yes | Deleted |
| Yandex | Deleted | Deleted |
| Ok.ru | Yes | Is there a link |
Instructions for installing Google Drive video stream code 
Step 1: Download the code and upload it to Host or VPS, usually in 

public_htlm

 .

Step 2: Create a database (Database) and a user (User), then assign permissions to the database.

Step 3: Extract the compressed code file from step 1 you just uploaded.

Step 4: Create a database in phpmyadmin, then Import the 

database.sql

 file .

Step 5: Reconfigure the 

config.php

 file in the 

includes

 folder :

Database name.

Database password.

Database username.

Step 6: Login by accessing 

https://yourdomain.com/login

Username (Username): linhminaz

Password (Password): linhminaz.com

Step 7: Visit 

https://yourdomain.com/profile

 to dump the login password.
Instructions for using the Google Drive video stream code 

Step 1: Go to the address: 

https://yourdomain.com/links/new

 . Here you will fill in the following information:

Title

 : Video title.

Main Link

 : The original link is taken from one of the four types of links supported above.

Alternative Link

 : Backup link, in case the original link above fails, it will use this link, if not, no need to fill in

Below is the 

Add subtitle

 button : Add the video 

subtitle

 file.

Preview image

 : Add a preview image, the new video will load, it will show this image.

Custom Slug

 : Customize the path for your video, you can let it randomly generate, you can set it yourself to make it easy to remember.

Link Status

 : Link you to active (Active) or can not use (Inactive)

Available Qualities

 : Video quality.

Step 2: After filling in all the information, click 

Save link

 to create a link for you to embed.
note
The current code is not updated anymore.
The mp4 link cannot be streamed.
Stream links Google Drive, OneDrive, OK.ru.
Change logs
v3.0
April 10, 2021
Error

HLS player

Added

Google drive remote uploader

Added

ok.ru as stream source

Added

dropapk, uptobox and fembed as download sources

Added

exports links from gdrive to droapk, uptobox and fembed

Added

google drive to hls converter

Added

unlimited alternative links supported

Added

download page with countdown timer

Added

Script connected with your google drive

Added

advanced script api

fixed

Onedrive and yandex stream issues

fixed

Adblock detecter issue

fixed

script bugs

updated

Google drive stream
remote mp4 link
v2.2.1
February 18, 2021
Removed

Google photo/ onedrive/ yandex sources.
v2.2
19/01/2021
Added

Load balancer

Added

Google drive private video stream

Added

Cache system

Added

Yandex stream

Added

Database backup option

Updated

Bulk import system

Updated

 Admin UI

Fixed

JW player bugs

Fixed

Vast ads issue

Removed

video download feature

Removed

Auto embed feature

Removed

Auto update feature
v2.1
11/12/2020
Added

Direct stream links enabled (only for Gdrive links).

Added

Player Advertisement (video/banner/popads).

Added

Auto Update Feature.

Added

Auto Embed feature.

Added

Ad Block detecter

Updated

Download page.

Fixed

Stream issue in IOS devices and safari browser.

Fixed

script bugs.
v2.0
11/23/2020
Added

Download option.

Updated

Full source code released.

Updated

New User Interface.

Updated

Google drive stream method.

Fixed

script bugs.
04/11/2020 v.1.5.2


------


- [Added] Alternative link 
- [Fixed] script bugs.


31/10/2020 v.1.5.1


------


- [Fixed] g suite link playback issue


28/10/2020 v.1.5


------


- [Added] Bulk links 
- [Added] Subtitles 
- [Added] API for insert link
- [Added] Links analytics chart
- [Added] Netflix skin for player
- [Fixed] Hot link protection issue
 


19/10/2020 v.1.4


------


- [Fixed] Google drive stream issue in VPS


18/10/2020 v.1.3


------


- [Added] Google photos supported
- [Added] One drive supported
- [Updated] Google drive stream method.


16/10/2020 v.1.2


------


- [Added] JW player included.
- [Added] Multiple users system included.
- [Added] Auto embed option included.
- [Added] dark theme.
- [updated] Improved Admin dashboard 
- [Fixed] Improved stream method.


09/23/2020 v.1.1


------


- [Added] Multiple delete option.
- [Fixed] script bugs.


09/16/2020 v.1.0


------


First released.